Tools for the Colorblind
The BenQ BL2480T monitor has build-in Eye Care technology to improve the colors on your screen. Next to other features, A Colour Weakness mode is present, especially for the colorblind.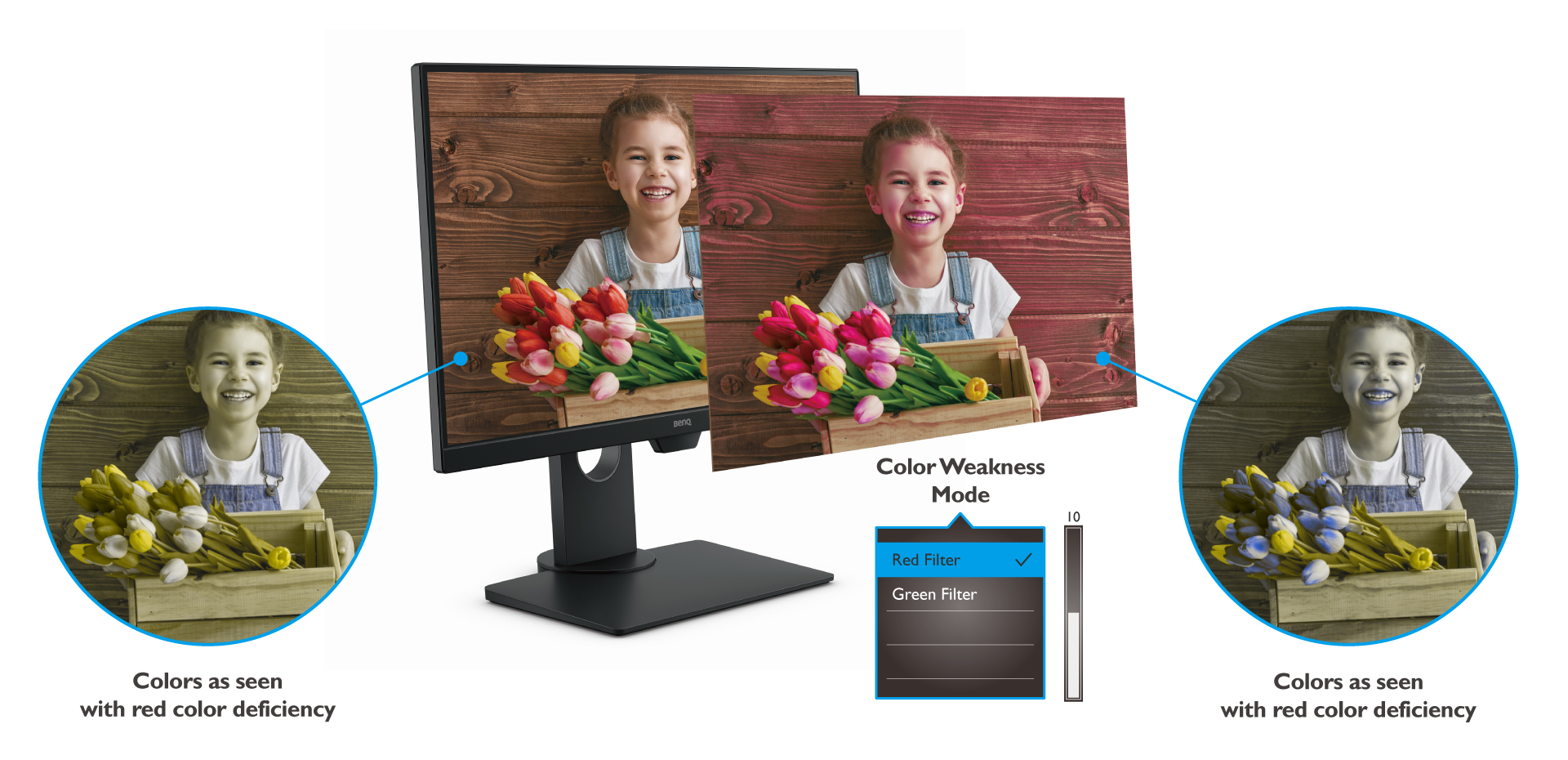 The screens Colour Weakness mode allows users to customize the amount of red or green displayed on the monitor with magenta and cyan filters, resulting more accurate colour distinction for color blind users.
Buy on Amazon