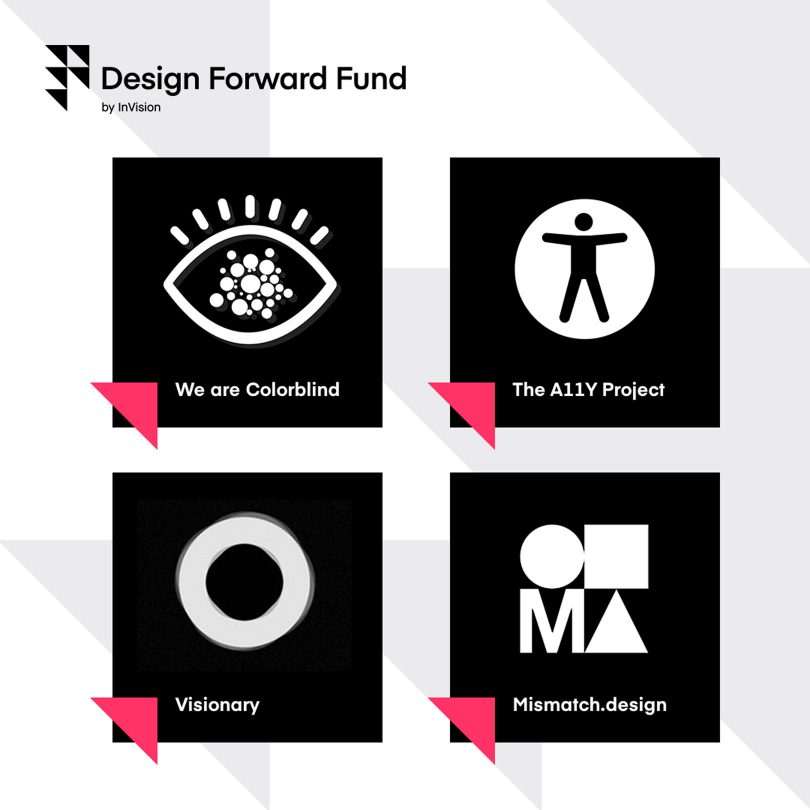 We are Colorblind receives Design Forward Fund by InVision
Published on 22 January 2019
We proudly share with you that We are Colorblind is one of the projects to receive a grant issued by the Design Forward Fund by InVision. For the first recipients of the grant InVision has chosen to support four "organizations that champion inclusive design". We happily share the spotlight with the wonderful Mismatch.design, Visionary and The A11Y Project.
On Inclusive design
CEO of InVision Clark Valberg calls it our collective responsibility to design inclusively:
"We spend an average of ten hours per day in front of a screen of some kind, making us beholden to the designers behind those screens. As a result, those designers are now responsible for building products that take into consideration the needs, experiences, and preferences of the widest possible group of people.
They have a responsibility to challenge the assumption that there is an 'average' user, or that audiences fit neatly into a set of personas. They have a responsibility to understand and design for the needs of individuals with varying cognitive and physical abilities."

Clark Valberg, CEO of InVision
We are in great company
Together with We are Colorblind, InVision supports three other initiatives who focus – each in their own way – on inclusive design. They are all very inspiring projects that we love to share with you:
Mismatch.design is an online community and digital magazine dedicated to advancing inclusive design. The site is a free source of insights, personal stories, and best practices that help design practitioners think and design more inclusively. Mismatch.design was founded by Kat Holmes, author of the book "Mismatch: How Inclusion Shapes Design" and one of Fast Company's Most Creative People in Business.
The A11Y Project is an open-source, community-driven effort to make web accessibility easier. Run by a small group of volunteers who are passionate about making the web easier to use for everyone, The A11Y Project's site contains tips and how-tos on site accessibility, accessibility-related tests, and a curated list of upcoming events and resources on web accessibility. Here you'll their A11Y Style Guide.
Visionary is the world's first Internet browser specifically designed for the 3% of the population who suffer from some kind of visual impairment. Created by Gabriela Fonseca and Greg Palmieri, Visionary was inspired by struggles faced by Gabriela's mother who suffers from Retinitis Pigmentosa, a degenerative eye disease causing severe vision loss over time.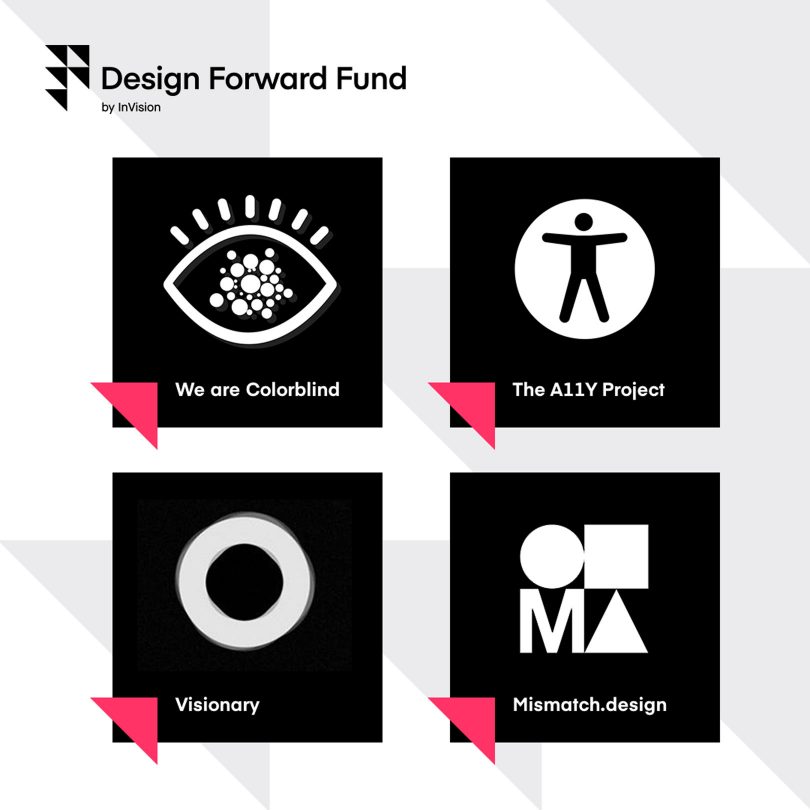 The grant
The Design forward fund by InVision is dedicated to investing in the future of design. Doing this by offering $5 million in grants and equity investments to people and companies who are creating tools and resources that change the game for designers and their teams.
With the support of this grant we will be able to keep on posting freely available articles, resources and examples on this platform. We are very excited to be able to keep on expanding our content on color blindness and designing inclusively.
Do you have ideas on topics still missing or want to suggest a product or website we could review as an example? Please do contact us. Lets work together on making the world a better place for the colorblind!