Wordfeud is a online multiplayer word game for iPhone and Android devices and features good use of color for the colorblind.
The game is inspired by the rules of scrabble. Located on the board are different types of tiles that give you certain bonuses. There are four different tiles, double and triple letter value and double and triple word value. Each has a different color and a two character abbreviation of the name of that tile.

This is a very good example of a nice looking color palette that does not cut on usability. The abbreviations on the tiles look good and convey the properties of their tiles quick and clear, without visually distracting the player.
All four colors can be told from each other without problems and there is very good contrast between the special tiles and the normal tiles.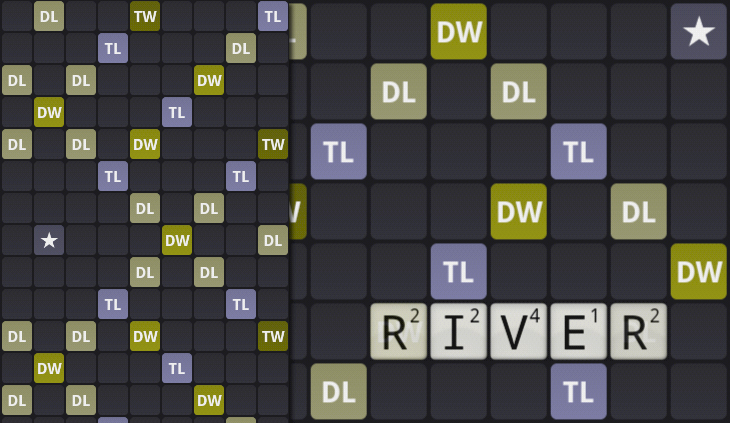 This makes wordfeud not only pleasant to look at, but also very usable. The game can be played without having to worry about colors, thus allowing the colorblind to fully focus on the game itself.