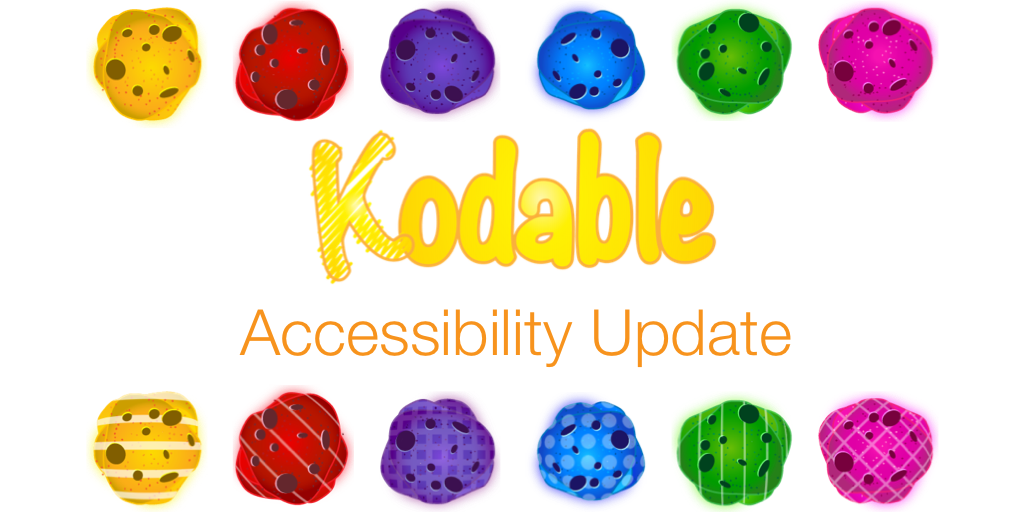 New Kodable update adds Colorblind Mode mode
Published on 22 August 2018
Starting with version 8.2, Kodable will now feature a Colorblind Mode that can be enabled or disabled at any time by their 15 million users.
Kodable breaks down computer science into the basic concepts kids need for a strong foundation life. Kodable offers materials focused on topics ranging from communication and social emotional learning to real world impact of computer science.
After hiring a new designer who turned out to be colorblind, the team realised he couldn't differentiate between certain elements in the app. With Kodable being used by over 15 million kids worldwide, this meant that 750,000 kids couldn't use Kodable correctly.
They decided to add a Colorblind Mode. When enabled, this mode adds a pattern or texture to all game elements in Kodable that differentiate themselves based on color.
Read the announcement post on kodable.com